Providing perfect graphite and urethane parts since 1954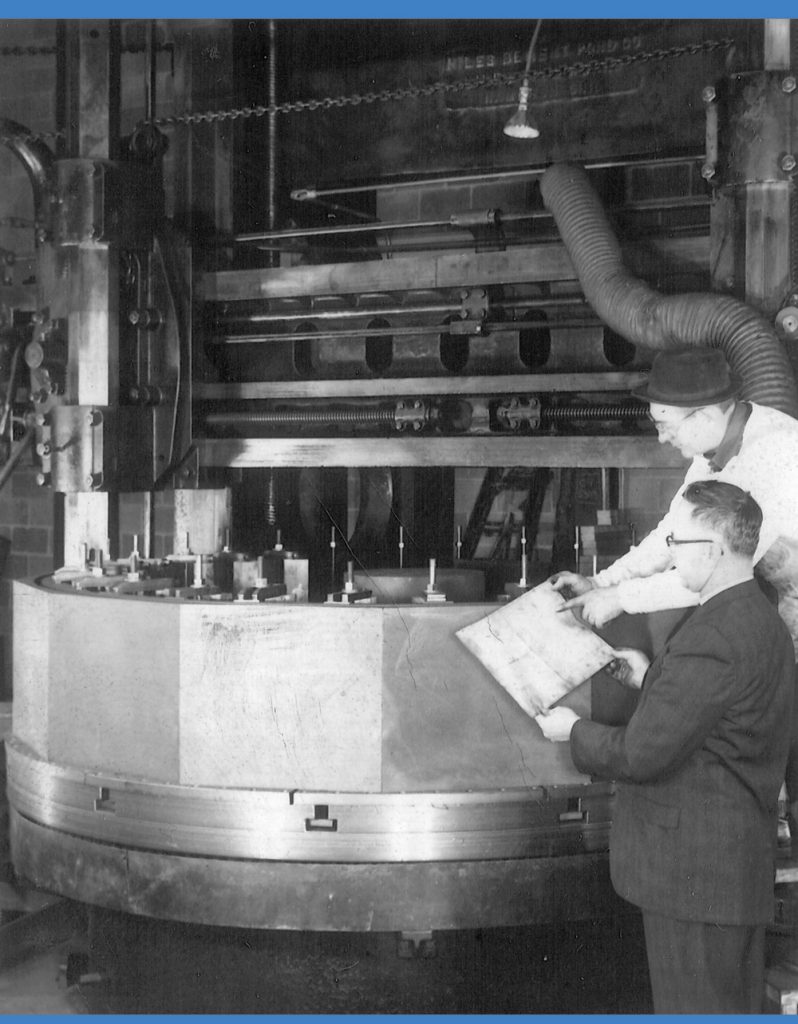 Weaver Industries, Inc. was founded by Harold S. Weaver in 1954 under the name Weaver Pattern Works. Mr. Weaver supplied local foundries with patterns made in the basement of his home. This modest beginning has grown into a 60,000+ square foot plant that can generate the largest machined graphite products in the industry. Today our graphite machining products range from tiny components weighing mere ounces to 10-ton equipment for the steel industry.
Weaver Industries has grown through three generations and adapted and improved with the most current capabilities of technology and equipment. We have gone from manual machines and measurement equipment to 4th and 5th axis CNC machines and laser scanning coordinate measuring inspection abilities.
Technology has provided us with faster, more efficient, and more effective methods of producing your products and material specifications. But even the best technology is worth little without the best people to deliver a quality product from start to finish. Weaver Industries, Inc. employs a knowledgeable, friendly, and effective staff at all levels of the company. We go to great lengths to ensure that you receive the highest quality product, when you need it, at cost competitive pricing.
Sales Staff: Our sales staff is fully capable of providing technical support along with the ability to answer all of your graphite and machining questions.
Machinists: Weaver machinists provide ingenuity in graphite machining that continually solves clients' problems and challenges. Working with a broad knowledge of both graphite properties and the equipment they control, our machinists are able to produce more and offer a wider range of parts because they tool for maximum efficiency and think around any potential limitations. The result—a consistently high quality product.
Quality and Inspections: Our inspection department is outfitted with the largest in measuring equipment—from laser scanning and manual CMMs to a comprehensive array of manual testing and measuring equipment. Most importantly we have educated inspectors with the ability to get the most from our equipment and ensure consistent quality from our shop to yours.
Packaging and Shipping: Our logistics and packing team has years of experience on their side, which enables them to find the correct packing method to ensure your products reach your facility in their intended condition. We understand that graphite is a fragile material and strive to ensure our products safe travel to its final destination.
It is our pleasure to serve you and your industry through every step of our process. Please call us today. We look forward to taking part in your success!